25th International Symposium on Design and Diagnostics of Electronic Circuits and Systems – DDECS 2022
April 6 – 8, 2022
Prague | Czech Republic
About DDECS 2022
The International Symposium on Design and Diagnostics of Electronic Circuits and Systems (DDECS) provides a forum for exchanging ideas, discussing research results, and presenting practical applications in the areas of design, test, and diagnosis of microelectronic digital, analog, and mixed-signal circuits and systems.
The 25th anniversary edition of the DDECS symposium will be located in Prague, the capital of the Czech Republic, which is one of the most charming cities in Europe.
Announcements
2022-04-08 DDECS 2022 Best Paper Awards
2022-03-31 DDECS 2022 final program is online
2022-03-05 DDECS 2022 preliminary program is online
2022-02-24 DDECS 2022 registration is open
2022-02-18 DDECS 2022 paper acceptence notification sent
2022-01-07 DDECS 2022 paper submission deadline extended to January 16, 2022 (final extension)
2021-12-14 DDECS 2022 paper submission deadline extended to January 10, 2022
2021-11-24 DDECS 2022 submission website online
2021-06-21 DDECS 2022 webpage and CFP online
Important Dates
Paper Submission Deadline: December 31, 2021
16th January 2022, 11:59:59pm CET (final extension)
Notification of Acceptance: February 18, 2022
Informal Paper Submission: March 10, 2022
Camera-Ready Papers and Registration: March 10, 2022
The areas of interest include (but are not limited to) the following topics:
Topic 1. Analog, Mixed Signal, RF and Sensors
Analog and mixed-signal circuits design and test
Wireless circuits and systems
High-frequency circuits
Sensor technologies
RF design and test
Analog neuromorphic circuits
Topic 2. Digital Circuit and System Design
Digital architectures for DNNs
AI and edge computing architectures
Neural architecture search (NAS)
Autonomous systems
VLSI circuits design
SoC and NoC architectures
FPGA, DSP, accelerators
Approximate computing
High-performance computing
Low-power design
Embedded and cyber-physical systems
Embedded applications
EDA tools and methodologies
ML-based EDA tools
Topic 3. Test, Verification and Dependability
Circuits and systems test
Reliability and robustness of DNNs
Fault-tolerance
Self-health awareness and fault management
Test infrastructures
Diagnosis and debug
Formal and simulation-based verification
Functional safety
Reliability
ML-based test and dependability solutions
Topic 4. Secure HW and Embedded Systems
Cryptographic implementations
Attacks against implementations
Side-channel analysis
Trusted computing platforms
IP protection and reverse engineering
Hardware trojans
Topic 5. Emerging Technologies and New Computing Paradigms
Brain-inspired computing
Polymorphic and ambipolar circuits
Reversible logic
Quantum computing
Quantum dot cellular automata
Stochastic computing
In-memory computing
Memristor technology
Emerging memory devices
Silicon photonics
Microfluidics and biochips
DNA computing
Submission: DDECS 2022 seeks original, unpublished contributions of the following types:
Regular Papers presenting novel and complete research work (6 pages)
Student Papers from students eager to discuss their on-going research (4 pages)
DDECS review process is single-blind, i.e. the author information is not hidden.
Accepted papers will be submitted for inclusion into IEEE Xplore subject to meeting IEEE Xplore's scope and quality requirements.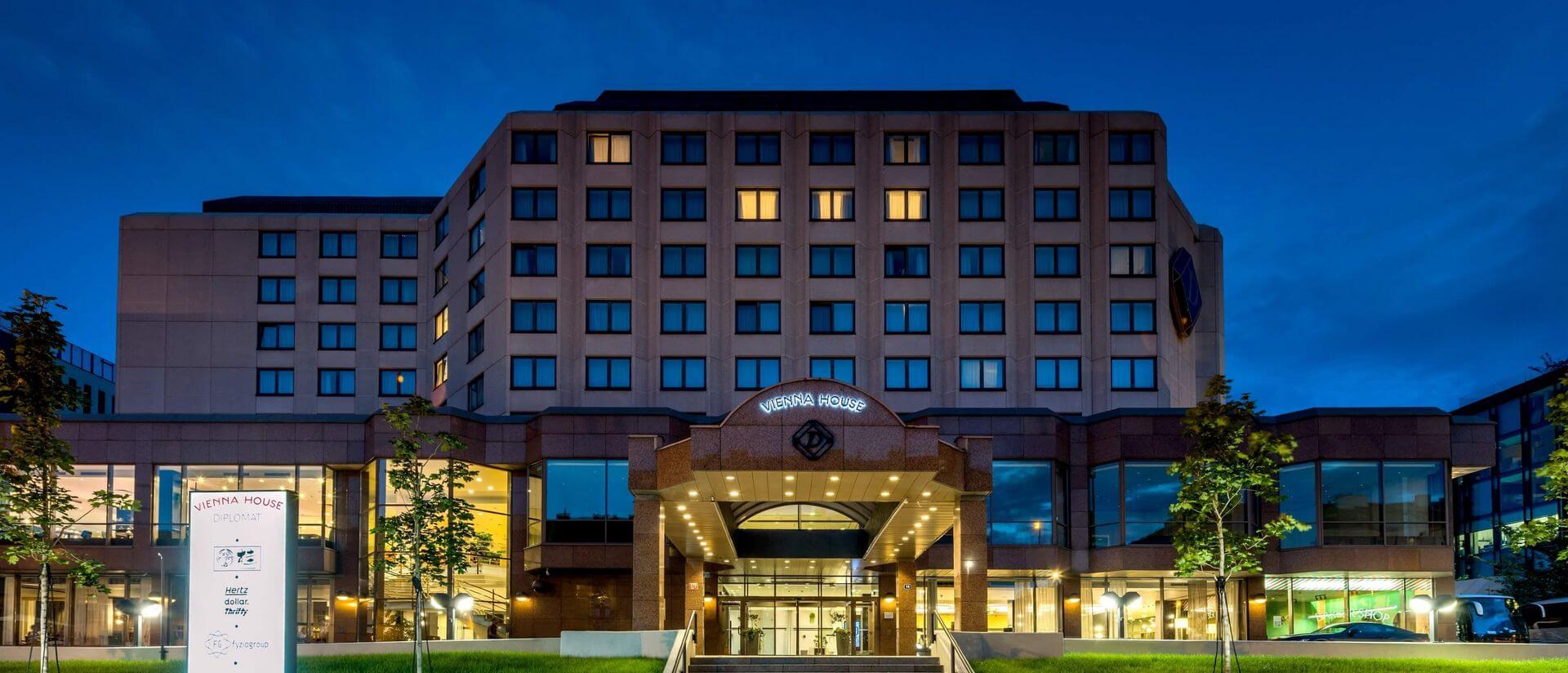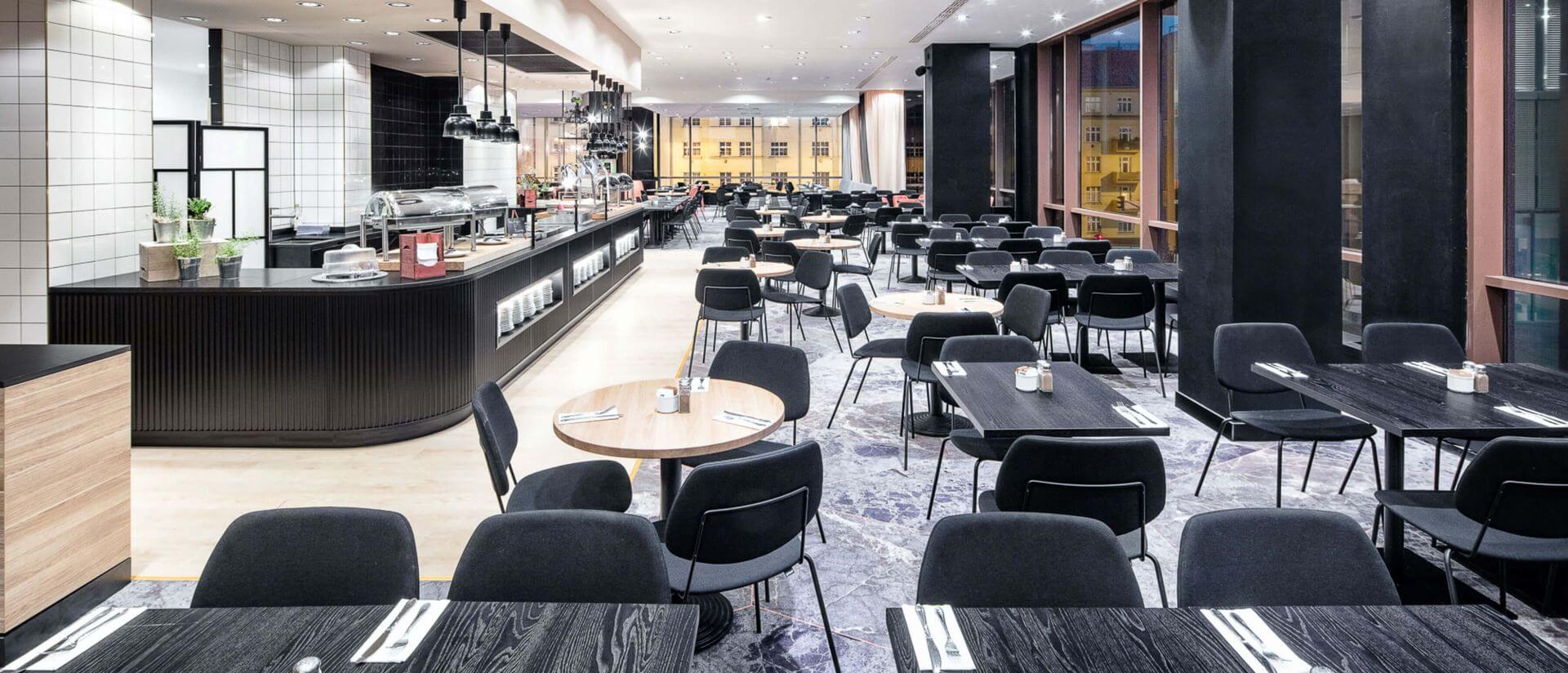 Conference Venue
Hotel Diplomat Prague
Czech Technical University in Prague
Evropska 15, 160 41 Prague 6
Czech Republic

The Vienna House Diplomat Prague is located in the diplomatic district, close to the historic centre. Where better to meet and enjoy the good life than where diplomacy prevails? The hotel is one of the most popular conference venues and the views over the rooftops alone make a visit worthwhile. From the multifunctional area on the 9th floor with an open terrace, the Prague Castle seems so close that you could almost touch it and it is only 20 minutes away by foot.
Local Organizers
Czech Technical University in Prague is one of the biggest and oldest technical universities in Europe. It was founded on the initiative of Josef Christian Willenberg on the basis of a decree issued on January 18th, 1707 by Emperor Josef I.
Faculty of Information Technology has been established as the eighth faculty of the Czech Technical University in Prague on 1st July 2009.
Travel Information
Thanks to its location, Prague is easily accessible from all the major European airports as well as by using the highway or railway networks.
The Vaclav Havel Airport Prague is the nearest airport. It offers the visitors of Prague a direct connection to around 130 destinations in Europe, Asia, Africa and North America.
Take the bus nr. 119 to stop Nádraží Veleslavín (terminus of bus 119)
Change to subway (Metro) green line A and go to stop Dejvická (2 stops)
Main Train Station (Hlavní nádraží) to Conference Venue
Take the subway (Metro) red line C to stop Muzeum (1 stop)
Change to green line A and go to stop Dejvická (5 stops)
By Car
An advanced public transport system is available in Prague (public transport search). The local currency is the Czech Crown (CZK). The exchange rate is ~ 26 CZK for 1 EUR.